College Student Made His Own Braces For $60, And His Teeth Look Fantastic
By Kimberly Yam, The Huffington Post
Believe it or not, a college student 3D-printed his own braces for $60! Read below to learn more about this possible game-changer for the dental field. - The Oral Surgery DC Team
This student can confidently grin from ear to ear - and it's not because of a good orthodontist.
Amos Dudley, a 24-year-old digital design major at New Jersey Institute of Technology, felt self-conscious about his teeth. But being a student, Dudley didn't have the funds to get braces.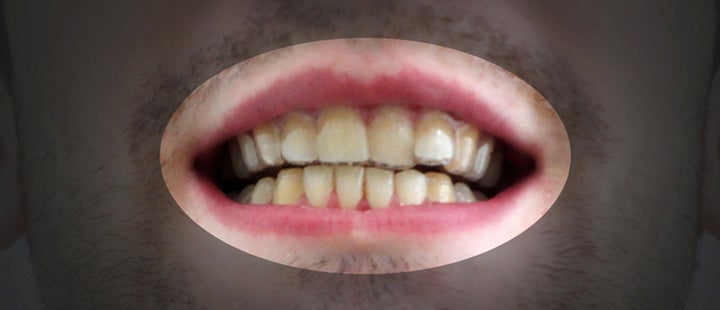 So, he decided to 3-D print his own and documented the DIY project in a recent blog post. His braces totaled less than $60, and after wearing them for about 16 weeks, his teeth are also significantly straighter.
"I feel like I can freely smile again," Dudley wrote on his blog after creating his own DIY braces. "That's what's most important."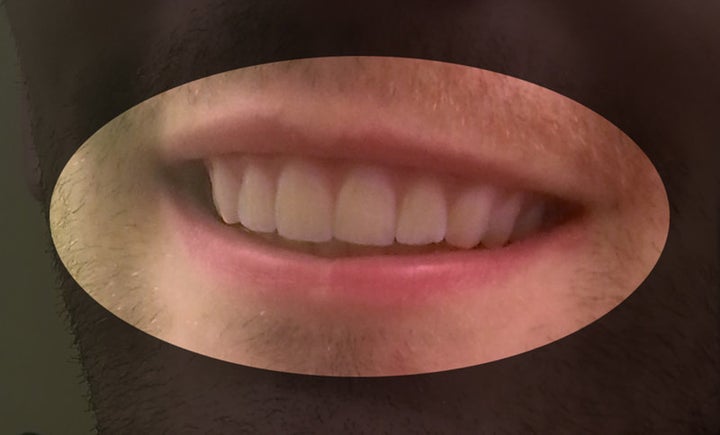 Dudley had braces back in high school but explained to BuzzFeed News that he failed to upkeep them. He mentioned on his blog that he avoided smiling for a while because he was unhappy with his teeth.
"They weren't awful, but they were crooked enough to make me self-conscious," he explained on the blog.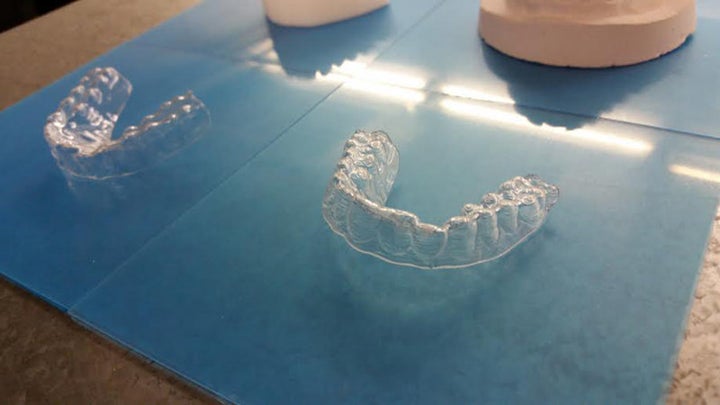 However, clear-aligners, or clear braces like Invisalign can get pricey, costing up to $8,000. But after studying some images of these expensive clear braces, something dawned on him - they looked like they had the layer striations that come from a 3-D printer.
So he decided to hit up his school's 3-D printing equipment and scanned and printed models of his teeth, CNN Money reported. He then molded non-toxic plastic molds around them to make 12 sets of braces. He used animation to help figure out the adjustments in each set of braces - a process that many orthodontists use.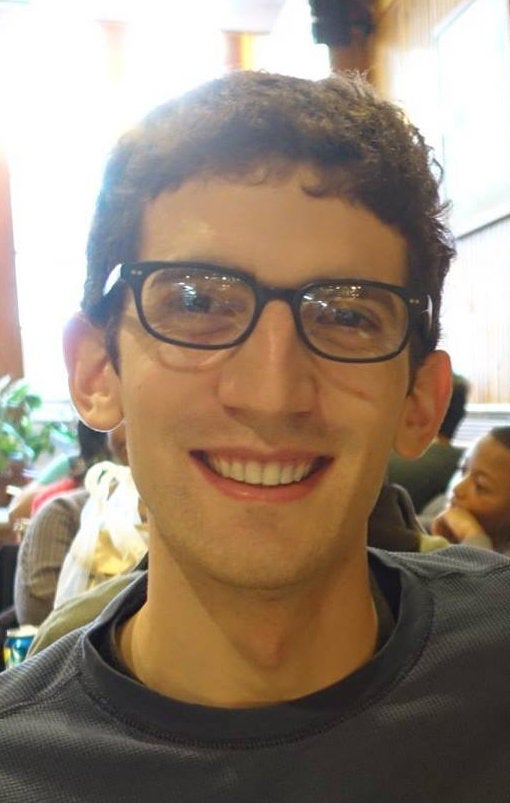 "I planned the path my teeth would take as a 3-D animation, so that they wouldn't collide with each other along the path," he told The Huffington Post in an email. "I used each frame of the animation as an aligner step. I determined the number of steps (frames) I needed by looking up the maximum distance a tooth can be safely moved within a given period of time."
The student told CNN Money earlier this week that he's still wearing the last set.
Dudley, who does not recommend attempting any of this at home, told HuffPost that he didn't consult an orthodontist for his project. But the student did get information from journal articles and textbooks. And though this was a financially friendly alternative to buying braces, he told BuzzFeed that he didn't undertake the project just to save money - he was also up for the challenge.
"When I realized that I could do something that was a little bit culturally disruptive, while demonstrating my skills as a designer and a maker, and fixing something that was making me self-conscious for virtually free, I felt it was more than worth the risk," he said.
Article From: http://buff.ly/2dor3ls