Busboys and Poets in Anacostia May Not Open Until 2018
by Nena Perry-Brown
Six months ago, construction began at the future site of the first Busboys and Poets restaurant east of the Anacostia River. However, it doesn't look like the restaurant will open this year as originally planned.
The building at 2004-2010 Martin Luther King Jr. Avenue SE (map)is currently being built out by nonprofit partner and landlord the Far Southeast Family Strengthening Collaborative; however, construction is running roughly three months behind schedule, owner-restaurateur Andy Shallal informed UrbanTurf last week.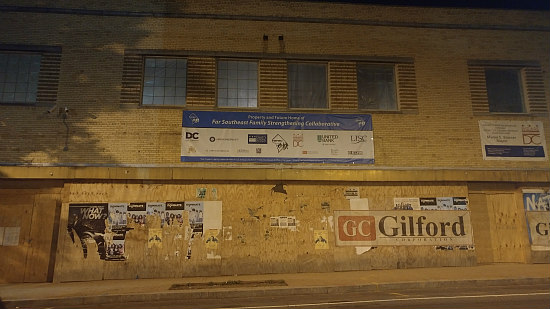 Work on the space that Busboys will occupy was supposed to begin in June once the Collaborative completed their work. Now, factoring in the delay, Shallal and his team likely won't begin their work until September, at which time it would take an additional 4-5 months to deliver the restaurant. The delay and construction timeline puts an opening date closer to late December-February 2018.
Article From: http://buff.ly/2tkXeMj